An ensemble. A game piece. A musical proving ground.
Free Love Ensemble covers huge aesthetic ground: From modern chamber music to Slo-Core Metal with heavy servings of Acid Jazz, Cartoon Montage, Art House Noise, Music Concrete, and adolescent rock.
Free Love Ensemble developed from an interest in role-based improvisation and positive-sum games. Designed by composer Brandon Vaccaro, F.L.E consists of a set of hand signals used to assign musical roles to players. Each recording consists of one live, unedited, improvised performance, lasting 35-50 minutes.
The name refers to the evolving make-up of the ensemble. It involved over 50 musicians over the various sessions from 1997-1999. No two performances have involved the same line-up, though several musicians became F.L.E. regulars.
These are new mixes or remasters of the original sessions. They will be posted as they become available.
©+(P) 1997, 2009 by Mystery Cabal
(ASCAP).
All rights reserved.
VOLUME I – POP ENSEMBLES
Vol. I, No. 1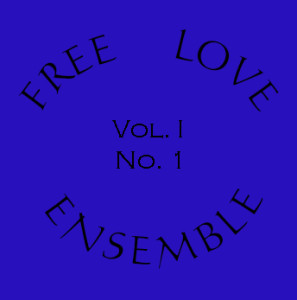 (MC1997-1; Recorded 9 January 1997. Re-released December 2008)
Vol. I, No. 2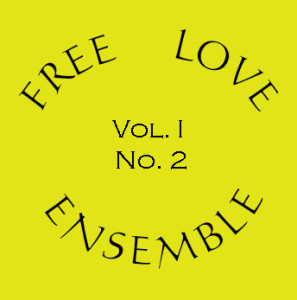 (MC1997-2; Recorded 16 January 1997)
Vol. I, No. 3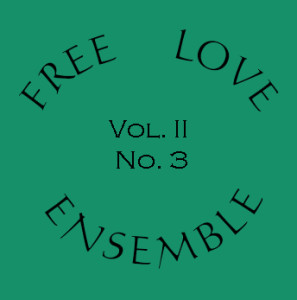 (MC1997-3; Recorded 23 January 1997.)
Vol. I, No. 4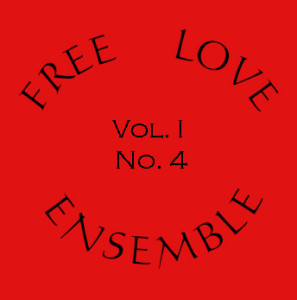 (MC1997-4; Recorded 30 January 1997. Re-released 5 May 2009)
VOLUME II: CHAMBER ENSEMBLES
Vol. II, No. 2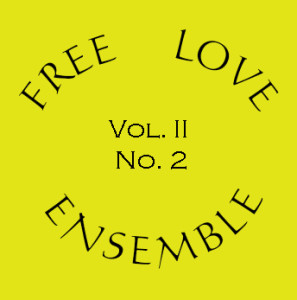 (MC1997-6; Recorded 14 April 1997)
Vol. II, No. 3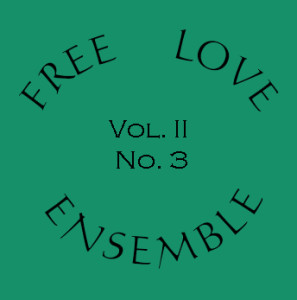 (MC1997-7; Recorded 21 April 1997)
Notes From Brandon Vaccaro
Revisiting Free Love Ensemble has been fun. This music was very important in my early development as a compose/improviser. It is truly experimental music, from the process of finding performers to the actual musical performance.
The composition F.L.E. is a set of hand signals. At the time, I was very interested in absurdist drama, and I was intrigued  by a sort of stark, other worldly view of music, one in which content was divorced of context. The result was a catalog of musical roles and forms of interaction. The actual musical content was to be improvised by the players based on the roles I assigned using the hand signals.
In January 1997, I booked the studio for four Thursday nights in a row. About an hour before the session, I walked the practice room hallway and asked some of the players I found if they were interested in playing. When they came to the studio, I taught everyone the hand signals, instructed them on the format of performance, and rolled tape. The tapes were 35-50 minutes long, and a performance ended when the tape ran out.
The first four weeks were a deconstruction of American popular music. In March, I began another four week cycle (Volume II), this time focusing on modern chamber music.
The piece was played on a few other occasions, though none of them were recorded. The first was may Senior recital in April 1998. The second was the Neon Renaissance festival in May 1998.