S. Lyn Goeringer & Brandon Vaccaro
About
With their dynamic blend of electronics, noise, ambient sounds, and granulated loops, S. Lyn Goeringer and Brandon Vaccaro have established a unique sound featuring theremin-controlled digital audio processes and digitally processed guitar. Their music explores a variety of approaches to improvisation, from free improv to graphic scores to process-as-form to game theory. Recent works have explored perception of time as it relates to improvisational performances.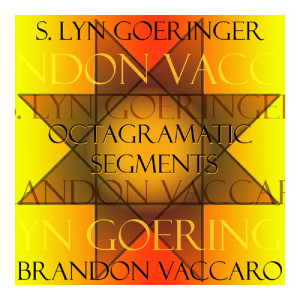 Octagramatic Segments
MC2006-3


© + ℗ 2006 by Mystery Cabal (ASCAP).
All rights reserved.